"the gag file"
Year: 2017
Label: Hanson Brothers
Format: LP
Tracks: 8
Time: 35 min.
Genre: electronic
Style: Experimental Noise
Discogs
, Download
AARON DILLOWAY + DYLAN NYOUKIS
"dropout elements"
Year: 2016
Country: US , UK
Label: Chocolate Monk
Format: CD , cassette
Tracks: 4
Time: 22 min.
Genre: electronic
Style: Noise Musique Concrète
Discogs
,
Lastfm
,
Bandcamp
,
Facebook
,
Chocolate Monk Records
"Songs about Jason"
Year: 2013
Country: US
City: Oberlin (Ohio)
Label: Hanson rec.
Format: cassette
Tracks: 2
Time: 20 min.
Genre: electronic
Style: Experimenal Noise
Aaron Dilloway is an experimental musician. He has been releasing and recording music since the age of 16. He is a former guitarist and tape manipulator for the noise rock band Wolf Eyes, which he left in 2005 to live most of that year in Kathmandu, Nepal. While his wife did her graduate work there, he roamed the streets recording every sound he could, many of which are used in his recent recordings and performances. Currently he runs the noise record label, record store and mailorder Hanson Records, which he began in Ann Arbor, Michigan in 1994, but has been based in Oberlin, Ohio since February 2008.
He performs solo using eight track tapes and vocal sounds, and records modular synthesizer music as Spine Scavenger. Recently, he has played with an ever-changing cast of sound artists under the name The Nevari Butchers.
AARON DILLOWAY + JASON LESCALLEET
"Grapes and snakes"
Year: 2012
Country: US
City: Oberlin (Ohio)
Label: Pan rec.
Format: LP
Tracks: 2
Time: 40 min.
Genre: electronic
Style: Noise
This new LP on Germany's excellent PAN label is a much anticipated collaboration between two American stalwarts of underground analog grit. Aaron Dilloway and Jason Lescalleet craft an impeccably fierce and cinematic tape-loop opus of growling synthetic tones that's damn near perfect.


I've long been a fan of Dilloway's histrionic tape loop mantras, both solo and as a part of Wolf Eyes. 20+ years in the American noise underground has given him a knack for highlighting the subtleties in his prolonged fits of audio violence. His compositions are never static, but embrace a measured pace of shifting sonic syllables within a high-volume, abrasive milieu. I'm less versed in Lescalleet, but I've seen his praises sung by some of the most venerable members of the music press for nigh on a decade (not to mention his truly surprising write-up in the New York Times alongside Matchbox 20 and Animal Collective) Plus, his personal email is literally "tapeloops@hotmail.com", which is great on so many levels.


The LP is two side-long slices of (almost) unrelenting highbrow terror. Pretty much the definition of a headphone mind-expander. Epic, gritty synth loops surge along patiently, with plenty of room to swell, mutate, and engorge. The album's two track titles, "Shattered Capsules" and "Burning Nest" capture perfectly the vintage sci-fi aesthetic that the crumbling synth tones recall, though almost every second is wrapped in a shroud of creeping paranoia. The loudest bits recall Bastard Noise's extended hi-fi brutality, paired with stabbing high end synth swarming. Side two is a glacial crumble, made up of pleasently crispy, phaser-addled waves.


For all its crushing power, the tracks avoid the stale, monolithic drones that many long-form noise acts cling to, building up instead an utterly creepy wall of heavy, ricocheting electronics. These hypnotic, caveman mantras are occasionally punctuated with jarring loops of clashing swords or screaming pterodactyls. An atavistic "techno" stomp erupts near the second side's culmination, to leave you feeling refreshed, after nearly forty minutes of draining (yet satisfying) oppression.


Saturated tape hiss fidelity, and crumbling, overblown synth rumble are the major players at work here, but the patient, cinematic pacing is commendable. Almost equal parts William Basinski time-stretch and Rodger Stella blowout. This sort of vintage-fidelity "hard sci-fi" outing should appeal to the new crop of bleak-mongers drawn to the crushing cinematics of acts like Demdike Stare or Sandwell District. A new classic by two modern masters.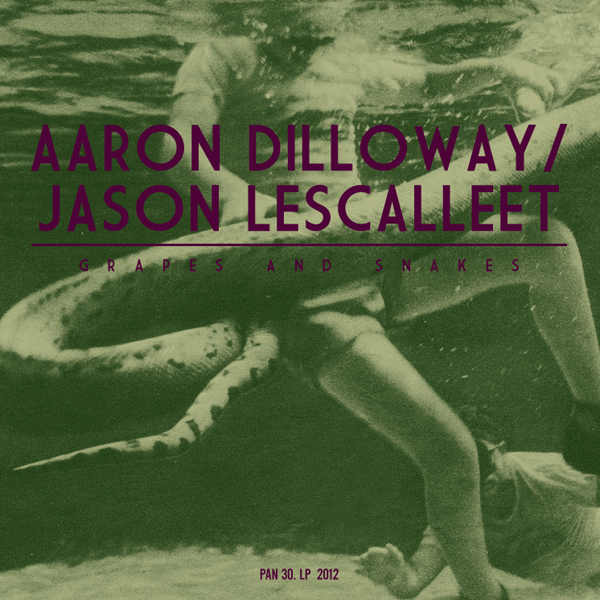 "Siena"
Year: 2012
Country: US
City: Oberlin (Ohio)
Label: Hanson
Format: cassette
Tracks: 8
Time: 48 min.
Genre: electronic
Style: Field Recordings Noise
Raw recordings made inside and outside in nice city of Siena (Italy), summer of 2012. Mixture of nature sounds and junk / dirty noise sounds.
AARON DILLOWAY + HIVE MIND
Year: 2005
Country: US
City: Oberlin , Los Angeles
Label: Hanson rec.
Format: EP
Edition: 500 copies
Tracks: 1
Time: 15 min.
Genre: electronic
Style: Noise Drone
"Chain Shot"
Year: 2008
Country: US
City: Oberlin (Ohio)
Label: Throne heap
Format: LP
Tracks: 3
Time: 60 min.
Genre: electronic
Style: Experimental Noise
"With only tape loops, metal, and horns (and sometimes, it seems, metal on horns) the two side long pieces, 'Chain Shot' and 'Execution Dock' respectively, explore the ugly underbelly of noise before just scraping right through and aiming for the insides. In a genre that has quickly turned into a broad and often inaccurate description of a certain breed of every-man experimental music, Dilloway sticks to the old-fashioned definition of noise, doing battle with the materials in front of him as he continues the construction of his impressive body of work. Dilloway, a former member of noise-titans Wolf Eyes, has recently been releasing solo work that explores much more abstract and thoughtful terrain than his previous group's onslaughts. 'Chain Shot' is more a sound collage than anything, and while it is a heaping glob of muddled debris, it is also a highly controlled one. Looping samples on top of samples, Dilloway builds a slowly encroaching beast before slowly disintegrating it, bone by bone. This is some highly textural and immediately emotive soundscape work. 'Execution Dock' begins with a repeating loop of what sounds like the beginning and the end syllables of some nut's conversation with a lamppost. In the distance sounds a pained song of sorts, like a rodent's death cry, or maybe its birth one. I'm guessing maybe this is the horn, though it would be tough to be certain about much of anything here. Delayed creaks and groans float in and around as the vocal sample dissipates, leaving you sloshing through the mud puddle only to realize that its a tar pit the size of La Brea." -- Henry Smith















"Modern jester"
Year: 2005
Country: US
City: Oberlin (Ohio)
Label: Hanson rec.
Format: double LP
Tracks: 7
Time: 75 min.
Genre: electronic
Style: Abstract Experimental
"From short bursts to long-form, hallucinatory epics, it's a sprawling collection that highlights every facet of Dilloway's considerable arsenal. One of the album's two side-long attacks, Look Over Your Shoulder is a lurid, subtly shifting piece with disembodied vocals and a barrage of extra-terrestrial tones that slithers into your cerebral cortex atop a funeral rhythm."
by Jeff Conklin.